Lambden Door Systems
Our No-Bull Warranty covers all Lambden door systems and includes the following items:
Door Frame
Door Slab
Weather Stripping
Threshold
Hardware
Glass Insert Option
Transom Option
Sidelite Option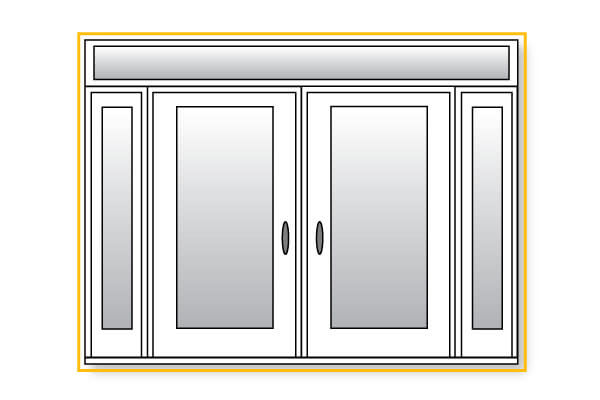 Door Frame
Our steel entry doors are engineered with a solid, structural frame to ensure high efficiency and durability.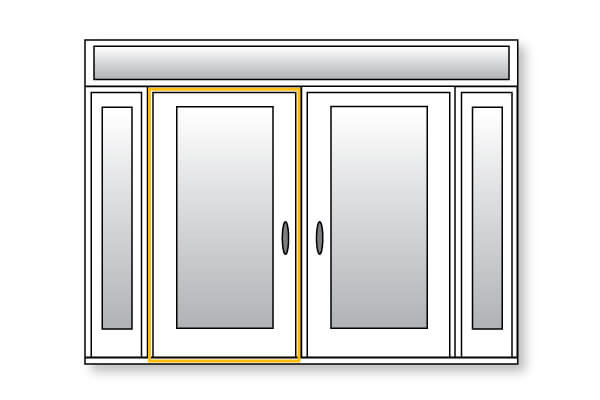 Door Slab
Built with 24 G Steel and finished with a plethora of paint options to suit the style you desire.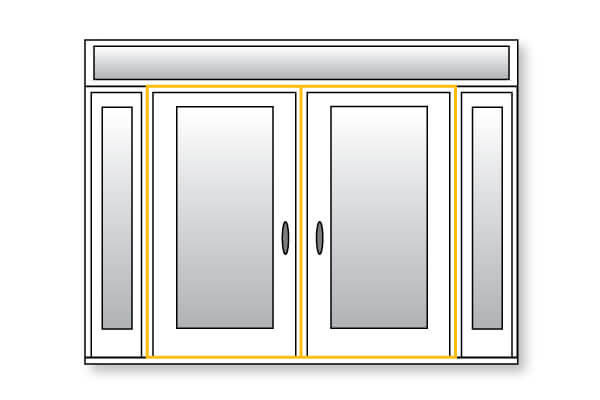 Weather Stripping
The use of our eco-friendly weather stripping in our door systems improves the overall energy efficiency of your home.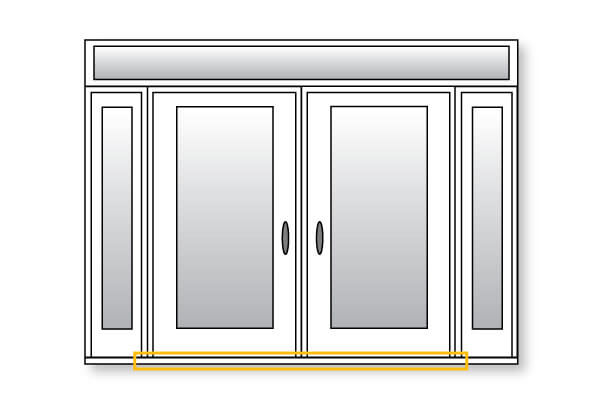 Threshold
The threshold is essentially weather stripping for the base of your entry door system. We use the highest quality material to ensure optimal energy efficiency.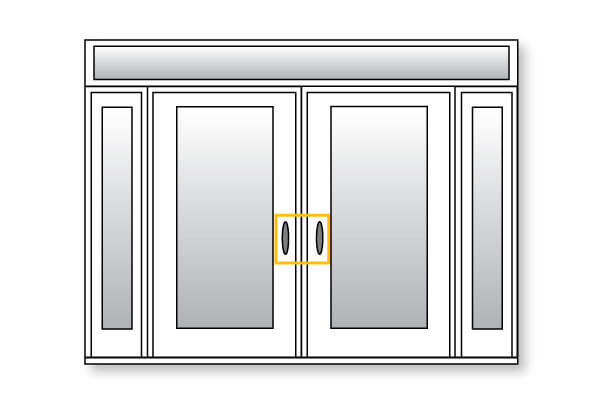 Hardware
Lambden uses Weiser door handles. In addition to solid forged brass construction and Grade 1 cylinders for uncompromised security, these door handles offer a modern design and a variety of finishes to suit your taste.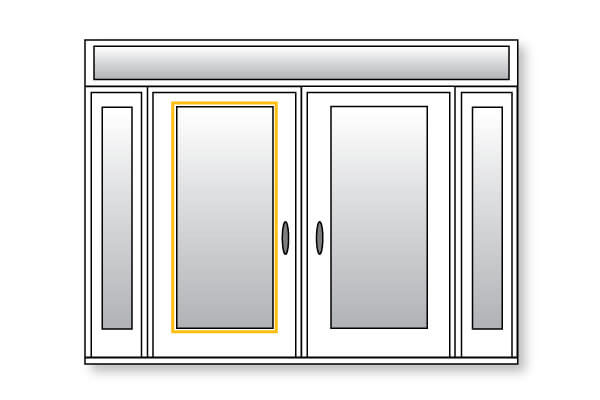 Glass Insert Option
Our energy-efficient glass inserts have a low emissivity surface which reflects heat radiation. Depending on the glass position, it will keep heat inside the house or prevent it from entering, whichever you desire.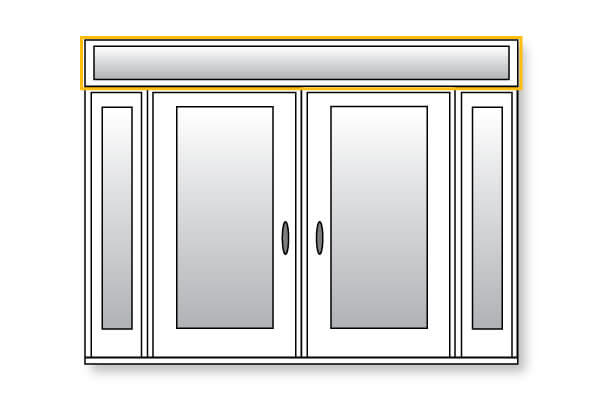 Transom Option
Transoms sit above your door and allow for natural light to enter and brighten up your home's entrance. Our transoms are available in four styles to suit your taste: Rectangular, Ellipse, Half Moon, Extended Arch.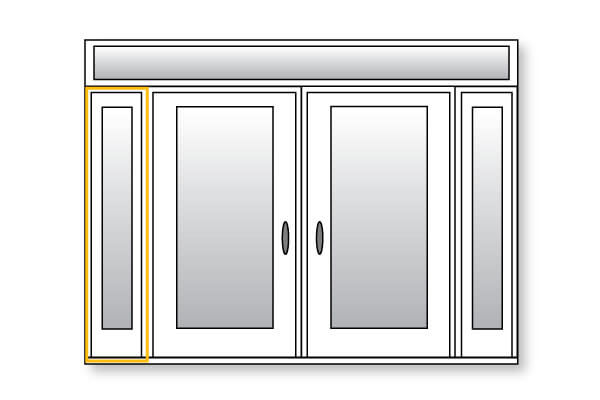 Sidelite Option
Sidelites go beside your entry door and allow for an extended view outdoors as well as allowing more natural light into your home. We offer sidelites on the left, right, or both sides (double sidelites) of your entry door as well as full light, ¾ light, and ½ light options.
Lambden Front Door Features
Your home, your taste. Welcome guests the way you wish.
Lambden's steel entry doors are of high quality and durability. We offer a large number of options in styles, configurations and finishes to allow you to find what you are looking for.
Many choices for you to choose from
We are proud to offer Canadian manufactured steel entry doors backed with our trustful 25 year warranty. Our high quality products do not warp, chip, rot, crack or come apart over time. Plus, they are maintenance-free and fully customizable to suit your style.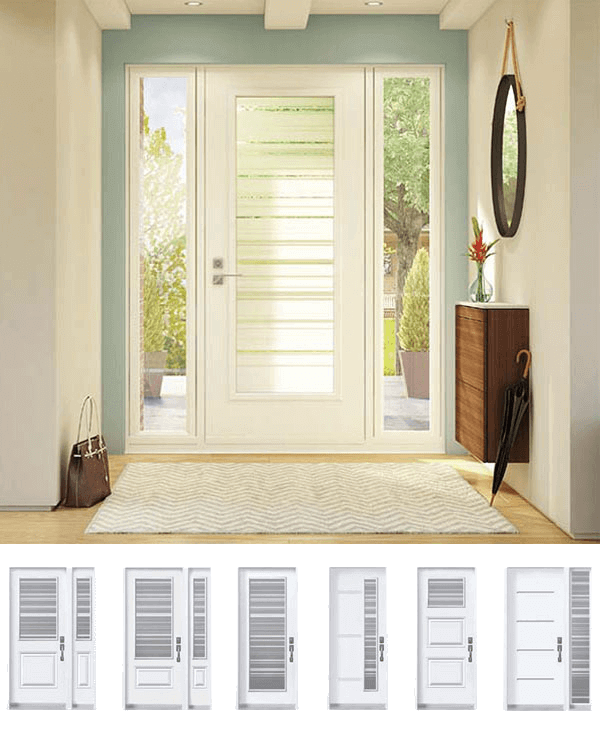 Front Door Configuration
Sidelites, transoms and doors can be combined in multiple configurations.
Sidelite Options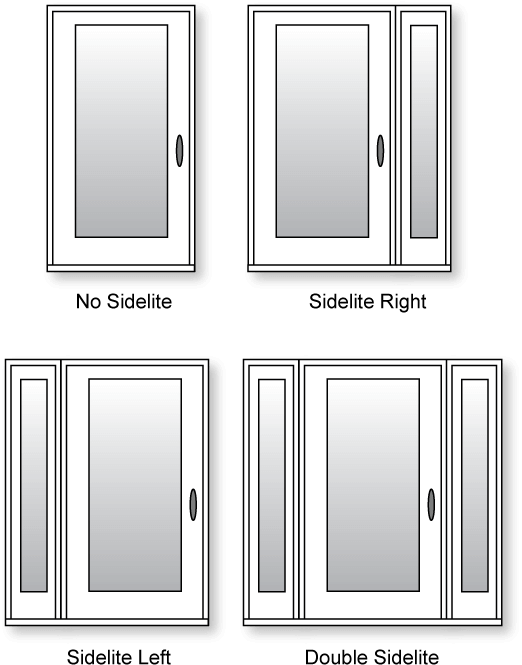 Transom Options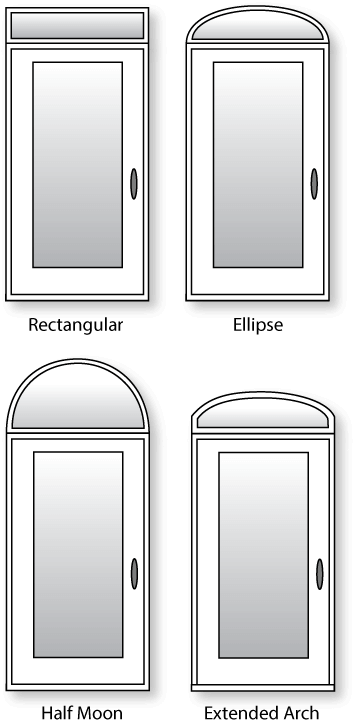 Door Options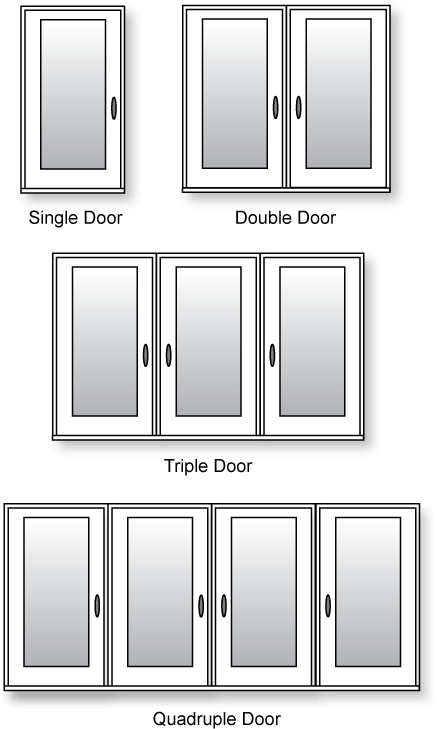 Entry Door Hardware
Lambden uses Weiser locks, the recognized leader in high quality doorware for all of its entry door locks and handsets. Whether you're looking for a unique style, wide selection or simple convenience, Weiser doorware has the product to meet your needs and complement the design of your home. Learn more about Weiser locks . Some examples of the Weiser doorware that we carry. Contact us to see the full range of entry door hardware available:

Augusta

Hawthorne

Longbourn

Tavaris

Pemberly

Grayson
Energy Efficient Entry Doors
Energy Star® certified products are required to meet strict technical specifications for energy performance through a rigorous testing and certification process. All Lambden windows and doors meet or exceed the strict high efficiency energy requirements of the Canadian Energy Star® Program. Our high-efficiency products help you save money on energy costs and provide year round comfort for your home.
The manufacturing processes of all Energy Star® certified doors sold by Lambden are audited by an independent accredited certification body and approved by Natural Resources Canada. Our windows and doors carry the Energy Star® label showing the specific climate zone for they are rated for. Our sales team would be happy to provide you with more information about the Energy Star® ratings of our windows and doors.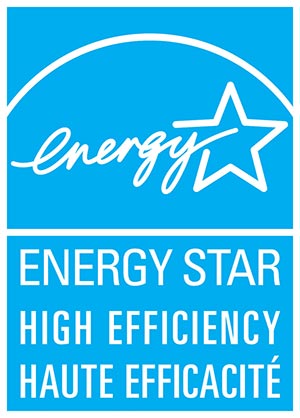 It's Easy to get Started on Your Project
We'll make your window and door replacement experience simple and offer you the best value. Request a free, no-obligation in-home quote today!
Your information is secure and confidential. We will not share it with third parties and we will not spam you.